As promised, For the past few months I've been guiding you guys on how you can start working from home. So, I have written posts helping newbie applicants, with or without experience. Finding the best job that suits you.


I received inquiries, help, thank you's and all sorts of emails and I thank you guys for the wonderful messages. I would like to apologize for those who have emailed me, that I haven't replied yet. I'll try my best to reply asap. And,… because of those emails,


I compiled the best work from home jobs from my own list and added some new ones that can help entry-level applicants with little to no experience. I really do hope you'll be able to find the job you're looking for. So let's get started.


This post may contain affiliate links see affiliate disclosure here. which means I may receive a small commission for clicks made through my links. they are good products and all our opinion and suggestions are unbiased I only share products and services that I use, trust and love.


Writing jobs
If you like to write but have not much experience and want to earn while, improving your writing style and of course earning money. Check the list below and start writing in no time.
This company hires both experienced and inexperienced another perfect company for entry-level applicants. Maybe the only downside would be is that this company is only available for us applicants.


But if you live in the US, then good news you can grow as a writer in this company and become a pro in no time.



This site pays up to $50 per article. And they pay weekly. They are one of the highest rates in the online writing industry. They have been in the industry for a long time but still going strong. Payments are made through PayPal.


Another company you may want to apply. The pay rates vary. The basic marketplace pays by the word. This marketplace let you earn up to $70 per articles.

While in pro marketplace professionals, you can earn up to &100 per hour now these are just examples because you have the opportunity to set your own rate.




Here's a company that give you tons and tons of writing jobs that you may not find in any other site. You can start as a free account and once you're getting lots of jobs the company may offer you some help on how you can make the most of Contena and double or triple your earnings with them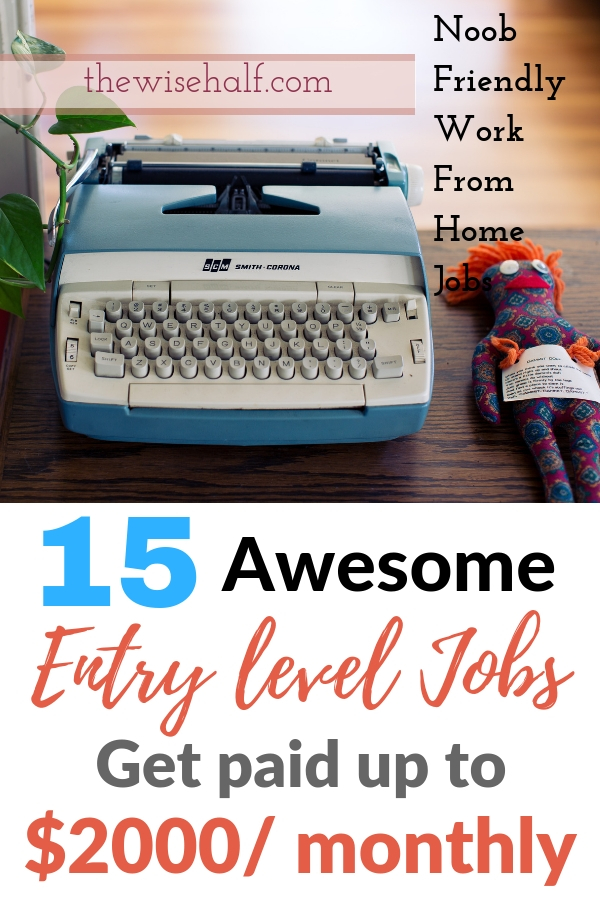 Micro Jobs

If you can't quit your day job yet and just want to make some extra cash on the side. You can do micro jobs, These companies offer really unique ways to earn some extra chachings


Still, my number one micro-tasking app, Although this may not be just simple tasks when you spend an hour or two doing it your earnings add up. The first month I used spare 5 I earned almost $200 doing this only on my spare time.


Another micro job company that has been around for years. And yes they pay. I've tried them and has enjoyed working with the task especially UHRS. You can check my previous post about them here. Just a heads up, This work may not be for everyone.


Sell your skills


Now, so many people don't want to be a freelancer because they always thought they have nothing to offer to people. Hey, that's what I thought so too, so can't blame you.


But little did people know that even just being online, managing your IG, Facebook, Twitter, and other social networking sites is something that you can make money? Read on and later I will tell you how.


this company hires people through their skills, talents etc. you can set your own rate. All you need to do is complete their online application and answer them thoroughly so you'll have a good chance of getting approved.


Their AI system matches you to the most suitable projects based on your profile and abilities making it a lot easier for you to choose projects that fits you.


One of the most trusted freelancing company that I recommend simply because noobs and entry-level applicants have a better chance of working with this company.


Just like people per hour you need to complete the online applications and answer them thoroughly. They have a wide range and I mean a variety of simple to complicated jobs that match your skills.


Did you know that everyone has their own talent and skill and did you know that most freelancers started with zero knowledge just like everyone else? But with the right steps and knowledge, their career started to grow even if they are undergraduates.


Remember I have written posts about how you can start working from home and make money with your own voice? There are a lot of things you can do nowadays. Like being a social media manager.


Being experienced with Facebook, Instagram and Twitter is now a valuable thing. Especially for busy business people, they need people to manage their accounts. Or being a Virtual Assistant, There are a lot of free courses on the internet that you can check to learn those skills


You can check Udemy they have tons and tons of easy and short courses/crash courses. That can help you start freelancing and start earning within weeks.


Transcription jobs



Now for those who have zero ideas what transcription job is it's basically typing audio files and getting paid. These jobs may need fast typist and have good listening skills not to mention accuracy.



Now don't get scared if you feel like you don't have those skills or you're not sure if you're a good fit. because you can actually practice them. Most of these company will let you learn or practice before you get those jobs.



If you've been following me, you'll know that I already wrote a review with go transcript. Simply because of how good the company is. And you know how I'd like promoting companies that are noob-friendly.

They accept entry-levels and they are available worldwide. Better check my post on How to start transcribing for noobs., for a more detailed review of Go transcript.



Is one company that you should add on your application list, they pay is around $0.40 to$0.65 per audio minute. So that's around $24 to $39 / hour.
And they send payments weekly. Which is perfect. You don't need to wait a month for your earnings to be sent through Paypal. They even offer other jobs like translators, subtitlers, etc.
Here's some good news, If you're like me who can't get most of the jobs because of the location. Better check out transcribe me. They hire transcriptionist anywhere in the world. and you can earn as much as $2,200 a month. And audio's are as short as 2 to 4 minutes.
Teaching online


Now, teaching online may or may not require a degree. Some may want little to no experience. It really depends on the company. As a former ESL teacher, I started as inexperienced as well. You can do the same with these companies below.


May have mixed reviews but still, they accept applicants who have zero experience. Native speakers may have an advantage on this but If you can carry an English conversation then you should give cambly a try, it's available worldwide and pays $10 per hour.


Although they only accept applicants with a bachelor's degree in any field. Any sort of formal and informal teaching experience is accepted. So entry-level applicants may want to try this. They pay as much as $22/hour.
If you want to start teaching online here's a complete guide on how you can start teaching with or without a degree.
Search engine evaluator-


Here's another jobs that require no experience and even a degree. The pay varies. But most of these jobs are pretty easy to get used to. Most of these jobs need you to rank keywords and site searches, then you'll just determine if the results are relevant.


Appen ha been around for many years. They pay evaluators from $10 to $18/ hour depends on your location. And they are available worldwide.


This China-based company has been around since 2001. but they do have some offices in the US. They pay $13/hour and send payments once a month.



But If you really want to make serious money I suggest you start a blog. Especially if you like to write. It's not as hard as most people think. I suggest you start now and read How to start a profitable blog.
But, If writing is not your cup of tea. Then read my other work from home jobs that suits your lifestyle. I wish you all the best!