Taiwan is an underrated country. Very well known as highly industrialized and popular for their technology. But, there is so much more than that. Working with Taiwanese for the past 10 years has been very edifying. My knowledge of this country increased from "I know" to " I love".  It's very rare to hear people talk about traveling to this place, especially if they will have an Asian trip. I really want to change how people see this extraordinary country.
I can't blame everyone for not knowing what they've been missing. We grew up knowing most of our gadgets and toys are manufactured in Taiwan. When I was a kid, I remember checking my rice cooker and seeing " Made in Taiwan". But when I started working with these wonderful people I realized how beautiful they are and their country. With the help of My good friends, Cathy Huang And Tom Chen. We summed up the 7 Best Reasons why People should visit Taiwan.
1. It has breath-taking scenery.
Mountaineers and Cyclist. This place is for you. Picturesque cities, mountains, canyons, and beaches all over Taiwan. Many tourists (foreign and local) often visit for an amazing biking experience. It is unbelievable that in such tiny island, there are over 268 mountains over 3000m high, Not to mention those below 3000m.
Credits: Swig Meets World
Tourists should list the best place to visit like Yehliu geopark, Nature lovers will definitely be in awe with the sandstone formations, It's unique structures is very Instagram-worthy. Moreover, Kenting National park. Having a perfect weather all year round and White-sand beaches definitely worth your time.
CREDITS: Rich J. Matheson
Here's a fun fact:
Did you know that most car advertisements we see on TV  were shot in Taiwan?
2. One-of-a-kind offshore islands.
Taiwan's offshore island on the East Coast is totally untouched. Therefore, the aboriginal culture has still remained. Home of the ethnic minority group called "Tao". If you visit Orchid Island ( Lan-yu) in the summer, you can experience the special native festival. The Island is very accessible through land and air. You will enjoy this remote place in peace with captivating scenery and very warm hospitality from the locals.
CREDITS: syurati.wordpress.com
3. Milk tea and all sorts of beverages.
You will soon find yourself liking it, not only because of the variety and taste but because of its very reasonable price. As a traveler, we all agreed that bubble milk tea in Taiwan is better than in any other place in the world. Why? This is where it all began. Aside from the taste difference, the bubbles/black pearls (aka tapioca balls) tastes so much better compare to it's neighboring countries because it's cook in an orderly manner. More like the traditional Taiwan way.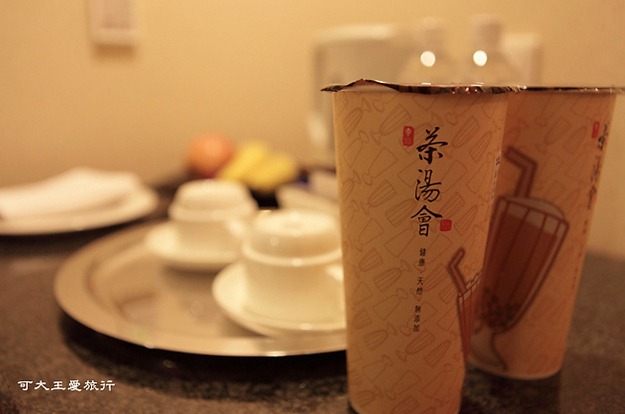 CREDITS: qmipep.pixnet.net
4. Diversity of foods, the mixture of food culture
Their ancestors came from different parts of China 100-200 years ago, brought with them various dishes from different places. After a century or two, the different flavors of the variety of dishes were mixed and became Taiwanese cuisine. It's also known that Japanese has partly influenced their dishes.  It could be street food or fine dining, the simplicity of the food with a remarkable complex taste and texture makes eating a very delightful feast for tourists.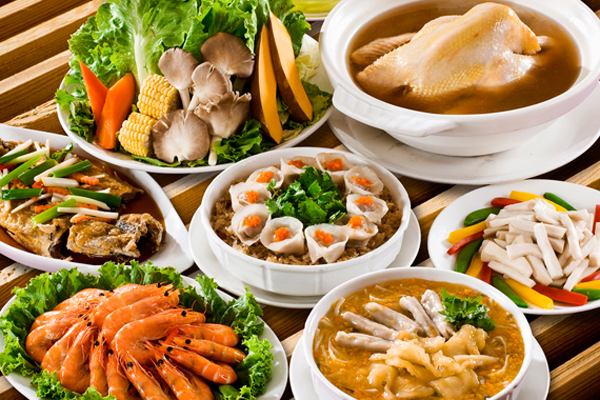 CREDITS: Shore Excursions
5. Courteous and friendly people
Taiwanese has been very well-known for being warm and friendly. Making it easier for tourist to interact with the locals. Based on my experience of working with them through the years. I find them to be very genuinely kind and helpful. I remember one time I wasn't able to go to class and sent my student (Taiwan native) a short notice, He immediately told me to take a rest for a week. A week?! Another student of mine who's around 60 years old even sent me a sealed, newly harvested tea leaves that he got from his friend's farm. Imagine the effort.
6. Public Transportation
Taiwan has one of the best means of transportation in Asia. They have MRT that can easily bring tourist to their destinations safe and convenient. They have local trains and High-speed rails for a faster trip to longer and farther destinations. High-speed trains guarantee a fast and efficient run not to mention clean.
7. Small country
Taiwan is just as big as Belgium and Switzerland. Why is this an advantage? You get to see most of the top tourist spots in just a matter of a week or even days. Making any trip very practical and convenient.
Taiwan deserves more tourism recognition. It's more than just a smartphone manufacturer. The country is full of amazing scenery, exquisite cuisine, excellent transportation and friendly locals. I think it's time for people to put Taiwan on their travel list. Make Taiwan a part of your top places to visit this year. Have you been to Taiwan? I'll be glad to hear your stories.