I'm quite surprised that this app has been around for 2 years and never heard of it. I wish I knew about this a lot earlier. I learned about it on Craigslist. Thank God for that person who posted his referral link there. (whoever you are). 
Spare 5 is not your typical money-making app that will get points for downloading and trying out new apps that will take years before earning enough points to get paid.  They need people in gathering and examining data for the specific purpose of their clients. They make different tasks for people to do and making our spare time useful and productive. Not to mention, payments are made weekly through Paypal.
If you can spare 5 minutes of your time, then you can earn some money doing very simple tasks.
Like any other app, it has pros and cons. You can only download this app on iPhone unfortunately. Any other smartphones won't work.  But I heard that they're trying to make a version for smartphone users. Don't be sad, because you can still work in spare 5 using your desktop or laptop.
Pros:
-Tasks are also available on their website.
– Most of the tasks are pretty easy.
– On-time weekly payments.
Cons
– It's an IOS-only app.
– Some tasks are not always available. There are drought days, but most of the time there's a lot.
– Paypal is their only payment method at this time.
How does this thing work?
You have to create your account, answer some brief questions, and you're good to go.
You just need to follow the instructions to get qualified and once you qualify you can now start doing each task. Start by finishing all the tutorials. Once you finished, new tasks open up every single day, giving you different opportunities to earn money. And you can choose which tasks you want to focus with.
Here's list of sample tasks:
-Image tagging,
-Creating keywords
-Identifying images
-Matching images
-Phone Surveys
-Reviewing phone calls
-Drawing 2-point lines
Most tasks get easier as soon as you get the hang of it.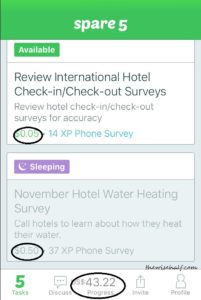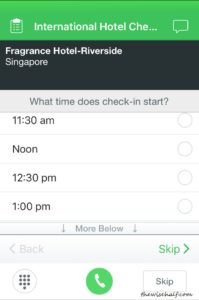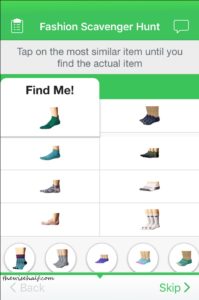 Here's my payment proof. It's not much but considering that I did tasks only in my spare time.
and that is only for a month of tasking. It's almost $200.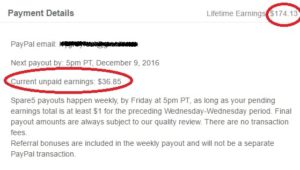 1. Always check your notifications (if you didn't receive any)
2. Refresh a couple of times to check if there are some tasks before you close the app.
3. If you finished one task, refresh again. Sometimes, tasks won't appear immediately. It may appear after a couple of times refreshing.
4. Keep refreshing until a task appears. But don't use any "refreshing tools" to quickly refresh a page or you will be ban. I just read this note from the Spare 5 community.
5. Once a task appears. Do it. Don't wait.